New initiatives form in Fairfield following racist video | New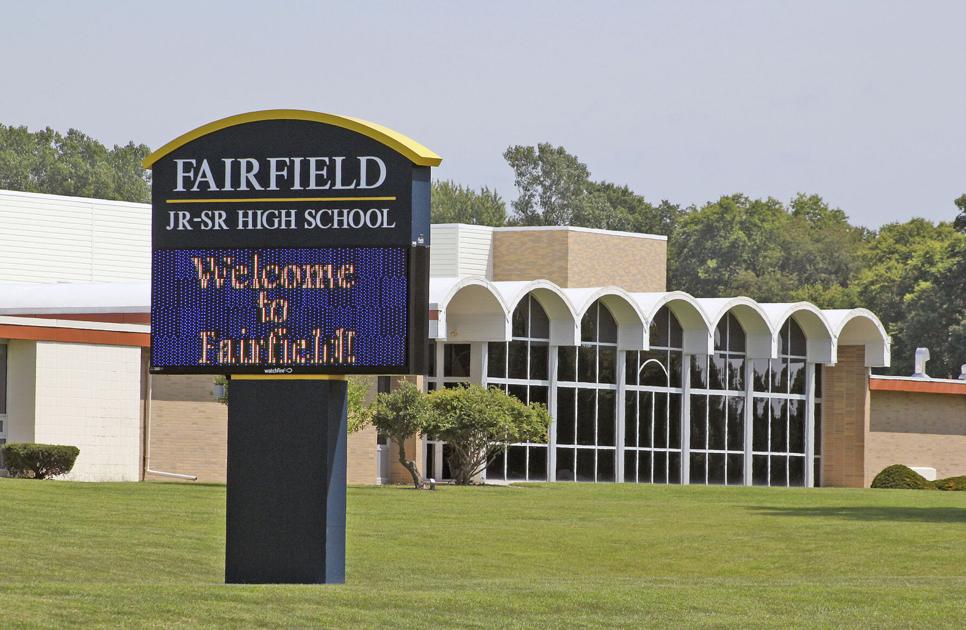 GOSHEN – Leaders at Fairfield Community Schools are establishing new safeguards to better address issues of bigotry or cultural insensitivity within these schools.
The effort is in response to a video that surfaced on social media last month, in which a group of Fairfield Jr.-Sr. High school students have been recorded making racist comments at school.
A student first posted the clip to Snapchat around August 23, showing himself and four other students at a cafeteria table making comments that included name calling with racial slurs or statements directed at people of color . A sixth student was also recorded, but said on camera he was not a racist. From Snapchat, the video has been shared on other social media sites including Facebook and TikTok.
As social media users and residents responded, Fairfield administrators responded.
Superintendent Randy Zimmerly, in a statement shortly after the video was released, described the words that were used as "racial, offensive and extremely inappropriate." He also regretted the effect of the content on target groups and on the community.
Since then, the school corporation has been drafting initiatives aimed at better combating race-insensitive attitudes.
"Our high school principal has set up and is training what he calls impact groups," Zimmerly said earlier this month.
The groups, he said, would focus on how students whose race has been targeted by the insults have been affected and how the school can better support them, while also exploring ways to prevent other similar incidents from happening again in the future. The groups would have a "broad base of participation," Zimmerly said.
As these groups come together and leaders are identified, he said he is also forming an advisory council to the superintendent. This panel would be made up of selected people from outside the district with certain experiences and expertise who would further advise Zimmerly and also recommend ideas, such as special programs and modifications.
Zimmerly could not provide a timeline on how long these new initiatives would take to form or when they would be launched. He said the best approaches should be considered. He also urged patience while due diligence steps are taken.
"We need to move away from the emotion of the situation so that we can make meaningful improvements," Zimmerly said. "A rush based on emotion is not what benefits anyone."
Zimmerly, who viewed the video, said he could not comment on the investigation, the students involved and the results of the investigation.
COMMUNITY REACTION
Shortly after the video appeared on social media and was subsequently reported by Goshen's news, several people posted reactions and comments indicating that the recording of the video was not an isolated incident in Fairfield. Some responses indicated that the posters had seen or experienced incidents of racism or discrimination in school, as students or as parents of students, for many years.
Goshen's news contacted several commentators, seeking an elaboration of their statements. A few declined to be interviewed, while other messages were not returned. Former Fairfield superintendent Steve Thallheimer also declined to comment.
A local woman spoke up, however. Dedra Thomas alleged that she was discriminated against both as a student and as a parent.
Thomas said she dated Fairfield in first grade in the mid-1990s. At that time Thomas said she also had a black boyfriend who was attending Elkhart Central High School.
Thomas said that one day her boyfriend was seen picking her up in Fairfield. Soon after, she alleged that her family had been urged to remove her from school, and her poor academic performance was cited as the reason. She admitted she was not the best student at the time, but wonders when the decision was made.
"It wasn't a problem until he came to school," Thomas said.
She then left the state, then returned to this region in 2016, as a mother with children. Thomas said a parent recommended placing his eldest son in Fairfield, and was told diversity has improved at school.
Her son, whom she described as mixed race and considered black, was bullied and harassed at school, she said.
"It used to be called the N word," Thomas said. "The teachers weren't defending him. It was a bad situation. I was very very disappointed.
After a few months, Thomas said she removed her son from Fairfield and placed him in Goshen High School. He has since graduated and attended college in Indiana, she said.
Thomas said she believed part of the problem was that Fairfield staff hadn't gone to great lengths to end racial bullying and harassment among students. She alleged that teachers would not intervene if students used slurs or racist comments, which she said encouraged those students to continue the behavior.
Thomas also believes that the attitudes of some students have been transmitted to the school.
"I think the saddest part about it isn't from the schools," Thomas said. "This is what children learn at home. It is learned behavior.
Thomas said she didn't watch the new video when it sparked controversy on social media last month, adding that she didn't have "the guts for it."
Zimmerly said the district needs to improve and school leaders are working to redress the attitudes expressed in the video in order to provide a safe environment for children attending the system's school.
"We have to improve ourselves, and I think no one has any other desire than that – let's try to improve," Zimmerly said. "Any kind of significant step, I think, is worth thinking about. And that's what we're going to do. We will take our time. We will think about it. We will make sure to move forward.