Jefferson's Opera House Theater to host the July 4th show | New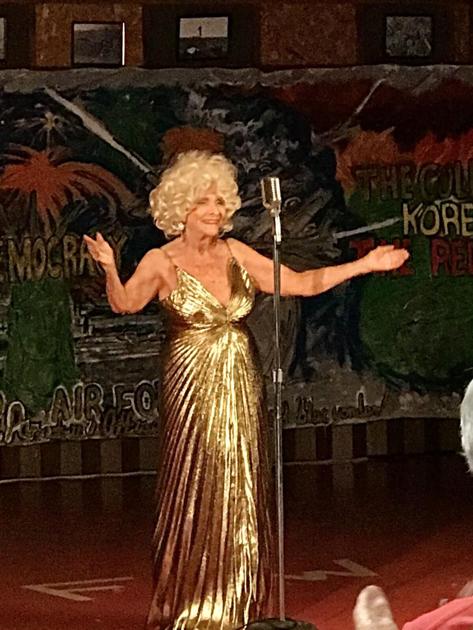 JEFFERSON – The theater players at the Jeffersonian Opera are once again getting into the patriotic spirit by bringing back their annual July 4th performance.
"Since July 4, 1989, Jefferson's Opera House Theater Players have presented a musical production every year, including during the months of the virus spreading last year," director Marcia Thomas said in a statement. This year, the Players will be right with a musical and comedy show called 'Old Jefferson Pioneers Opry House Rootin' Tootin 'Saloon Show', which will be presented as a show for the whole family on July 2-3 at the restored Restaurant Building. Union Baptist Missionary Church.
This year's cast members include singer and guitarist John Nance, who is the retired narrator of The Turning Basin Riverboat Tours on the Big Cypress River. Also on the cast is Riley Cox, a singer cowboy who performs and sings; and board member Jane Maddox, who will play "Miss Lilly White".
"(Maddox) will be donning her best saloon girl costume to sing 'File My Claim' and 'Pecos Bill'," Thomas said. "Ann Leslie, a resident of Marshall, will be singing her own original songs, including" Uncertain, Texas "and" Cane Pole Fishin ". Shinar, the talented mural artist and singer / instrumentalist from East Texas will perform the life story of famous black cowboy, singer, director and songwriter Herb Jeffries, from Jamaica to America in a song and a history accompanied by steel rarely seen drums. Board member Sara Davis makes her annual appearance as "Miss Mae Wildwest," while fellow board member Lisa Daye will join professional guitarist and singer Jennifer McMullen in sing harmony duets of old-fashioned songs from yesteryear. "
Other acts will include scenes from the Carol Burnet Show and others, Thomas said.
Tickets will go on sale today for the "Rootin 'Tootin' Saloon Show" at The Willow Tree store in downtown Jefferson. Tickets will also be available at the door on the night of the show.
Tickets cost $ 12 per person and wine will be served after performances on both nights for a social "meet the cast," Thomas said.
Tickets for the upcoming September 6 concert of the famous singing group "Sons of the Pioneers" are also on sale on the theater website at $ 35 per person for VIP tickets on the first two rows near the stage and 25 $ per person for all remaining places. The concert will take place at 3 p.m. in the Great Hall of the Jefferson Transportation Center.